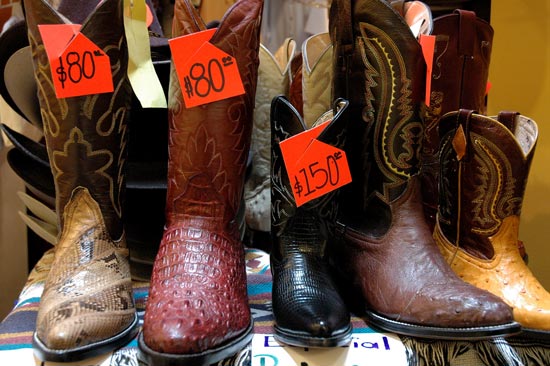 Boots
Too much driving and not enough walking today.
And every little job is having it's share of screw-ups. OK, maybe 2 or 3 screw-ups is OK... well, you know, as long as they're minor. I can live with that, and, actually, come to think of it, that's the interesting part. Trying to figure out how to recover and deal and improvise my way through all the little screw-ups... it means living in the present, dealing with the situation and deciding to enjoy the moment, the idea and thinking part, especially when it's actually starting to piss me off and frustration is forcing it's way into the mess. Not easy, but if I can, if I can get back to the here and now, I'm on vacation even when I'm preparing for the vacation. Good place to be.
Enough vacation philosophy. Reality: kick butt now, kick back later.
posted by mark at June 21, 2004 11:23 PM